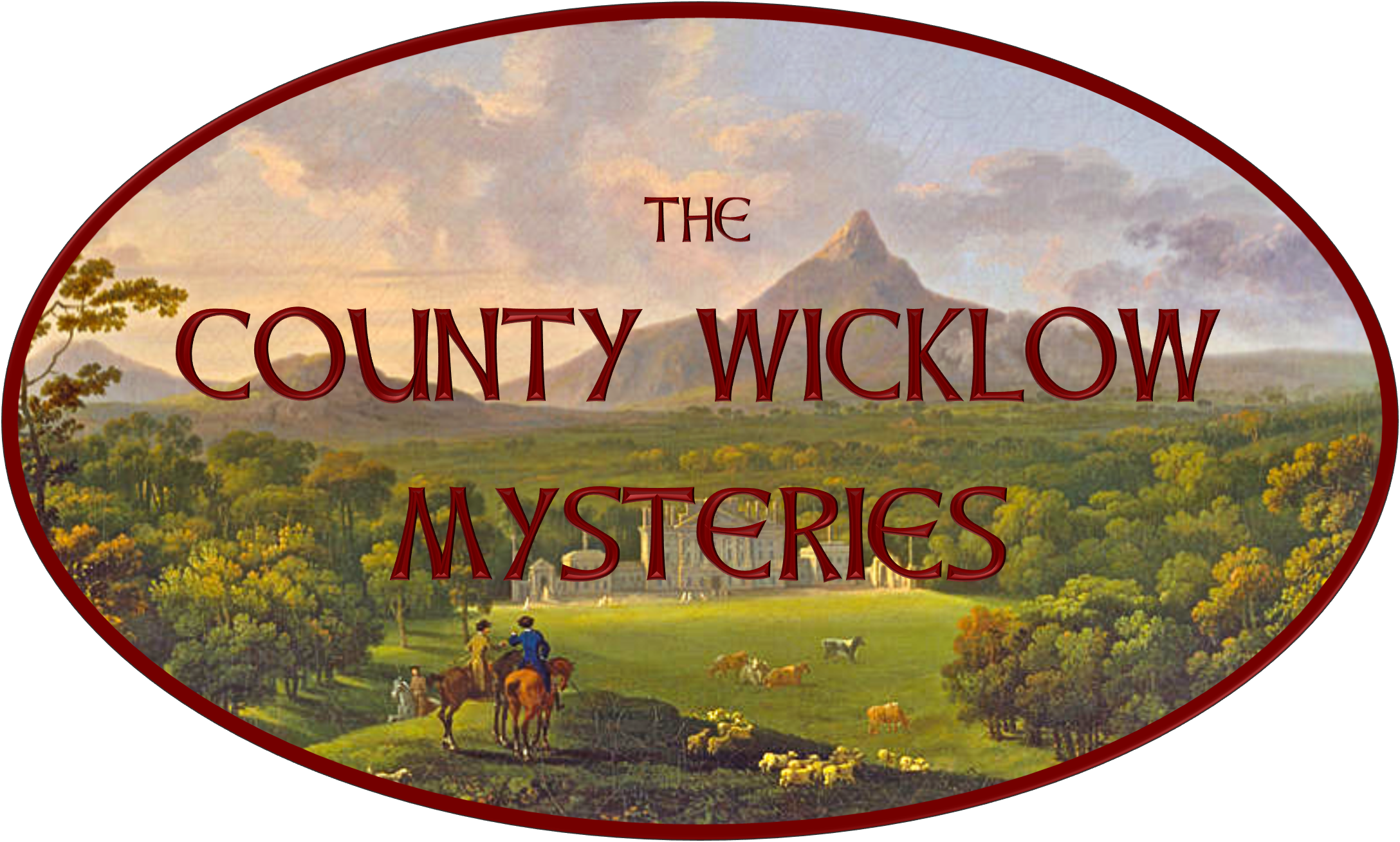 County Wicklow - the "Garden of Ireland." Her emerald pastures shimmer in the summer sun, her rockbound coastline lies awash in the roiling waters of the Irish Sea, her brooding mountains seem to reach up and touch the sky. In the heart of Wicklow lies the village of Glenkerry, a single thoroughfare of lime-washed stone and brick buildings perched high above the River Kerry.

To the casual visitor Glenkerry is a sleepy place caught frozen in time - a place where little happens, where nothing changes. But look a little closer - this place beguiles. A woman who has lived in Glenkerry nearly thirty years goes missing. A body lies on a nearby beach, wrapped like a mummy in seaweed, as if prepared for a watery grave. A family moves in to a farmhouse at the end of a long, narrow boreen, hiding it seems - but from whom?

Twenty-one-year-old Ciaran McGurk, a native son of Glenkerry and recent graduate of a Dublin university, has returned to his hometown expecting to stay only briefly before seeking his fortune in London. But soon he becomes entangled in Glenkerry's dark side. That missing woman? She is the mother of Rosie O'Malley, an old neighbor and one-time sweetheart of Cary's. That body on the beach? Cary is the unfortunate beach runner who makes that gruesome discover early on a September morning. And that family in hiding? Could Cary unwittingly be placing them in peril?

Mystery, intrigue, and romance weave together in these captivating tales of modern Ireland. The setting is enchanting, the characters endearing, the stories engrossing. Like everyone who visits Glenkerry, you will be drawn in - besotted - beguiled.


ROSE OF GLENKERRY: Book 1 of the County Wicklow Mysteries

Available in both paperback and eBook editions worldwide. The eBook is also available to libraries from OverDrive, EBSCO, and BorrowBox.


ISBN 9781087966793

---

ANNOUNCING

FUGITIVE FROM INJUSTICE: Book 2 of the County Wicklow Mysteries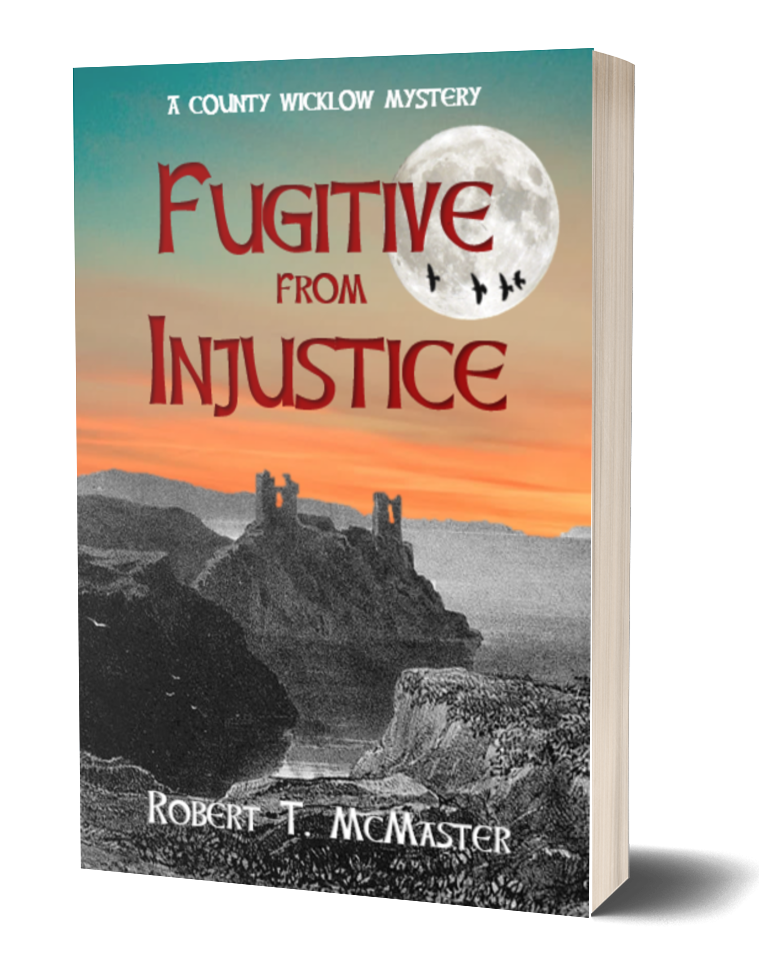 Newly graduated from a Dublin university, Cary McGurk has revived the Glenkerry Gazette, a small weekly newspaper founded by his father nearly thirty years ago. But Patrick McGurk is gone; he died suddenly just days before Cary's graduation. Reeling from the loss, Cary decides that re-opening the newspaper would be a fitting tribute to his father as well as an exciting opportunity for an aspiring young journalist like himself. But a month later the young publisher struggles to attract readers and advertisers, to pay the bills. "If only there was one big story, one riveting piece of news that everyone in Glenkerry will want to read" he tells himself, even as a small voice within issues a warning: "Be careful what you wish for!"

Early on a calm September morning, Cary sets off on a run at Travelhawk Beach at the foot of the Black Castle in Wicklow town. There he makes a startling, unsettling discovery–the body of a man, wrapped in seaweed, awash on the beach at the foot of the ancient ruins. But who is this man? What brought him to this normally peaceful place? And how did he die? The gardaí investigate, but progress is slow. Meanwhile Cary and his friend Rosie O'Malley do some sleuthing of their own, uncovering a web of intrigue that stretches back a decade and half and a world away. Most alarming of all, the story it seems is not over, threatening to shatter the peace and tranquility of Glenkerry.




FUGITIVE FROM INJUSTICE: Book 2 of the County Wicklow Mysteries. The eBook is now available. The print edition is scheduled for release in January 2024.




Rose of Glenkerry

---

WORDS OF PRAISE
For Rose of Glenkerry




"Rose of Glenkerry has charm, suspense and mystery. I enjoyed being transported to the Irish countryside and actually feeling the quaintness of a small Irish town. The author has a wonderful way of describing the flora and fauna of the region and the character development is well done. I would highly recommend Rose of Glenkerry and am happy to hear that Mr. McMaster is working on the second book of this series."

Amy Morris, Goodreads.com

"How Robert T. McMaster weaves history, psychology, geology, municipal government, colloquial speech, sociology, and genealogy into a page turner of a story is beyond me. But, he does it every time! I was hooked with the Trolley Days series and Book 1 of the Wicklow Mysteries has me waiting for Book 2!

[Rose of Glenkerry] is so engaging and the details of the plants, birds, and geographic location draw the reader in. I felt like I was at the bog searching for clues and I could totally relate to the process described about local water quality from being on a conservation commission (even stateside!).

McMaster shows sensitivity to each character he includes. Their complexity only makes them more likable. Showing how the 'dying art' of journalism is resumed here, to assist a local issue, is great. And portraying the medical issues of the characters only strengthens our attraction and bond to them.

As much as I love the story as I am reading it, I am disappointed when it ends because I want to read more!! Reading it again helps a bit but I need Book2!"

Maureen Doyle, Southbridge (MA)


★★★★★

In the News







---

OTHER BOOKS BY
Robert T. McMaster


TROLLEY DAYS (2012)

Book 1 of the Trolley Days Series

"…a joyful, engaging read from beginning to end...a masterful first novel."
Mark Ashton, Southbridge (MA) Evening News

★★★★★





THE DYEING ROOM (2014)

Book 2 of the Trolley Days Series

"…a compelling and carefully-researched story."

Eileen Crosby, Archivist, Holyoke (MA) Public Library

★★★★★

NOAH'S RAVEN (2017)

Book 3 of the Trolley Days Series

"This book combines a mystery (espionage) with romance among young residents of Holyoke, Massachusetts, during World War I…McMaster has integrated a great deal of local color and historical background information into his narrative."


Gerald McFarland, author of

A Scattered People

and

The Buenaventura Series



★★★★★

DARKEST BEFORE DAWN (2022)

Book 4 of the Trolley Days Series

"[McMaster] appears to have found an enticing way to blend history


with the excitement and suspense of a good mystery."
Mike Lydick, Greater Springfield (MA) Reminder

★★★★★




ALL THE LIGHT HERE COMES FROM ABOVE:
The Life and Legacy of Edward Hitchcock (2021)


"McMaster's biography brings Edward Hitchcock alive in all his facets…The book is eminently readable…I am confident in the scholarship of this work and recommend it to scholars as well as to anyone interested in history."


Joanne Bourgeois, Professor Emerita, University of Washington,
review in Earth Sciences History 41(1) 2022




"A superb book that brings to light the person and his times."


Stephen George, Professor Emeritus of Biology, Amherst College

★★★★★